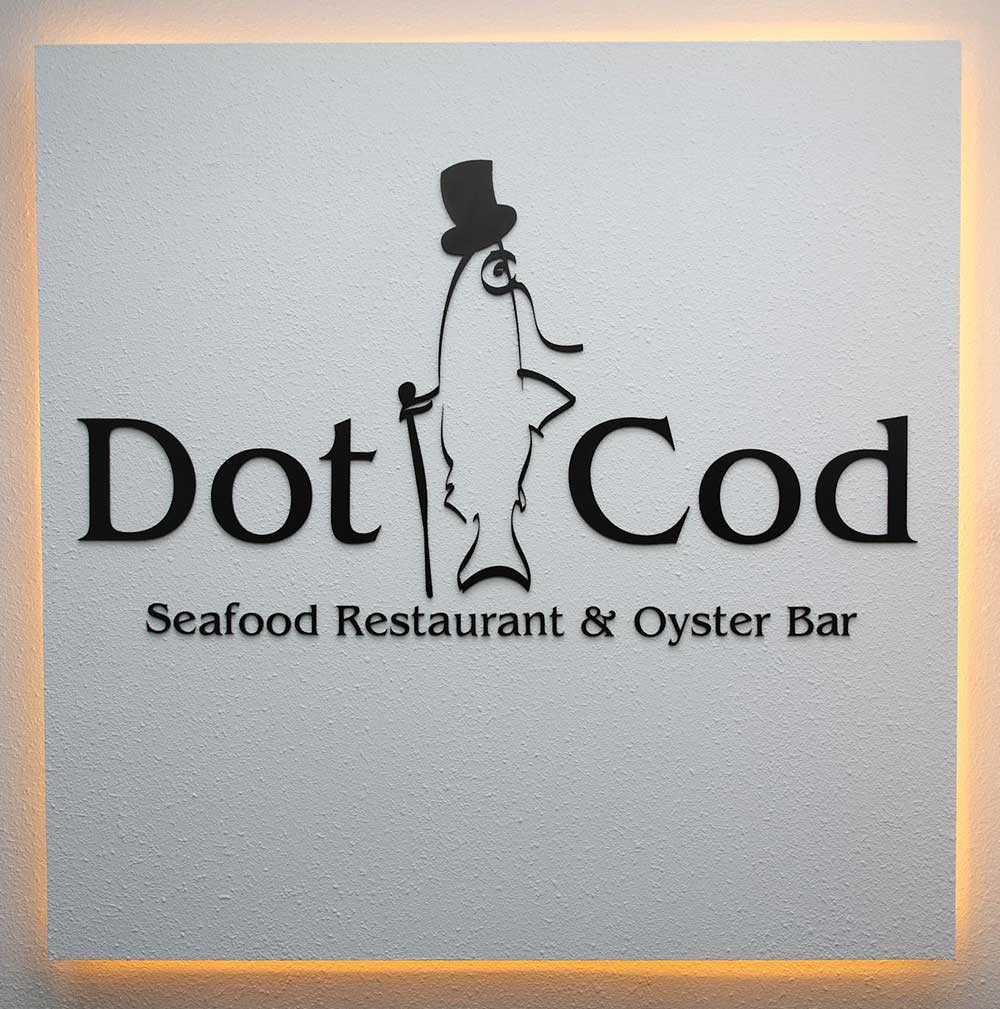 Dot Cod Seafood Restaurant and Oyster Bar
Fresh, Simple and Classic!

Since its opening in July 2000, DotCod has won fame in town for excellence and boasts a loyal following. From its inception, the formula has not changed; we use the best available ingredients, sourced from all over the world, and prepare them with great care and professionalism.

Conveniently located at The Landmark Prince's, DotCod is a great place to meet for business or pleasure. Upon entering Dot Cod, diners are faced with a ceiling-high aquarium featuring an assortment of beautiful tropical fish – thus creating a relaxed, under-the-sea feeling.

There is a friendly atmosphere generated by the attentive staff and – most important -dishes developed at DotCod never cease to impress guests with the quality of its fruits de mer and the distinctive dining experience on offer.

Dive "under-the-sea" and unwind!